I love fall, and I love pumpkins and pumpkin patches! This year we wanted to go to a patch where the pumpkins actually grow on ground :-) so we made our way back up to Julian with my sister and brother-in-law and their four kids! We had such a fun day!
We picked pumpkins, made apple cider, fed the farm animals, made candles, and went on a hay ride!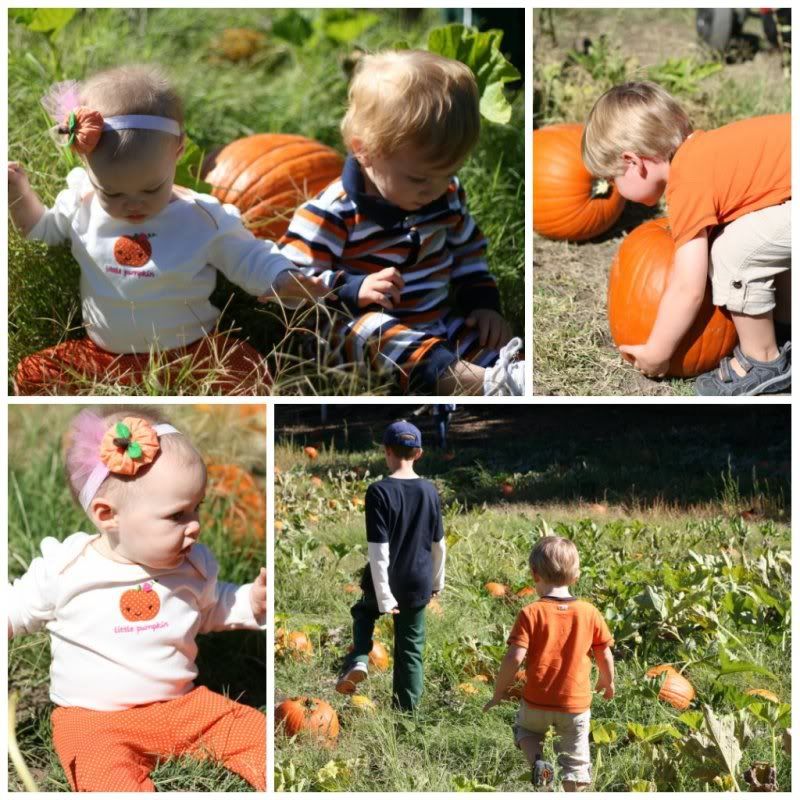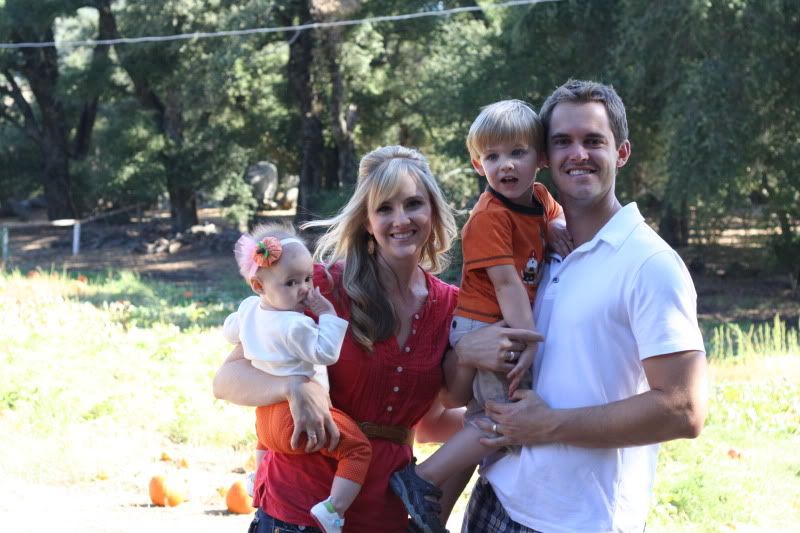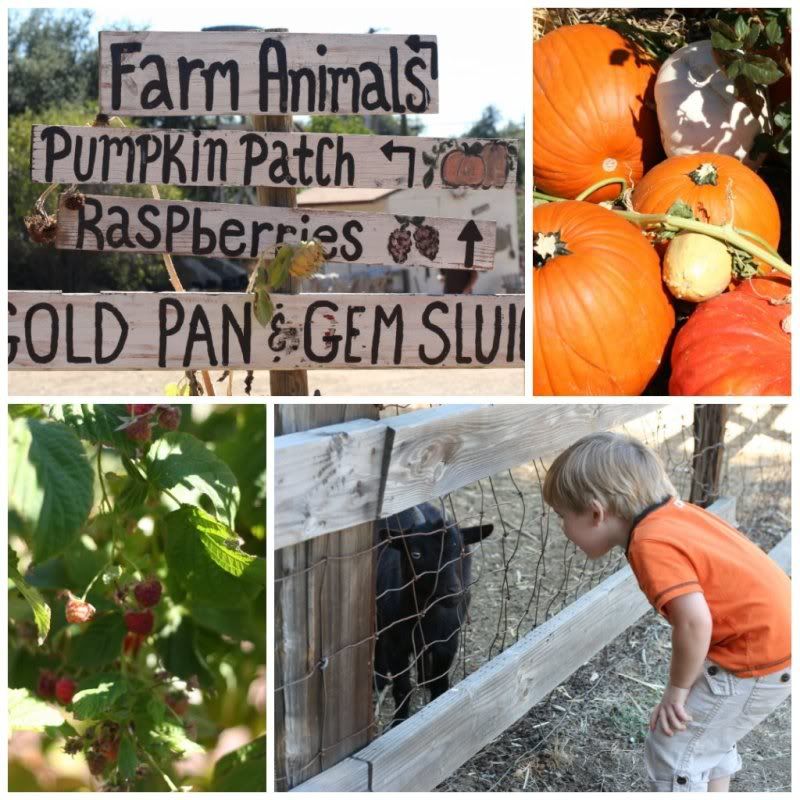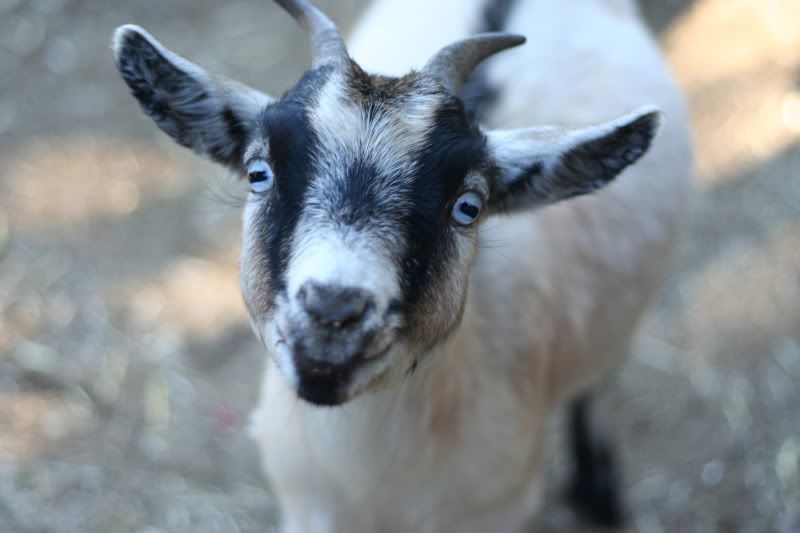 Is it weird that I love this picture? Its cool right? Baaaa.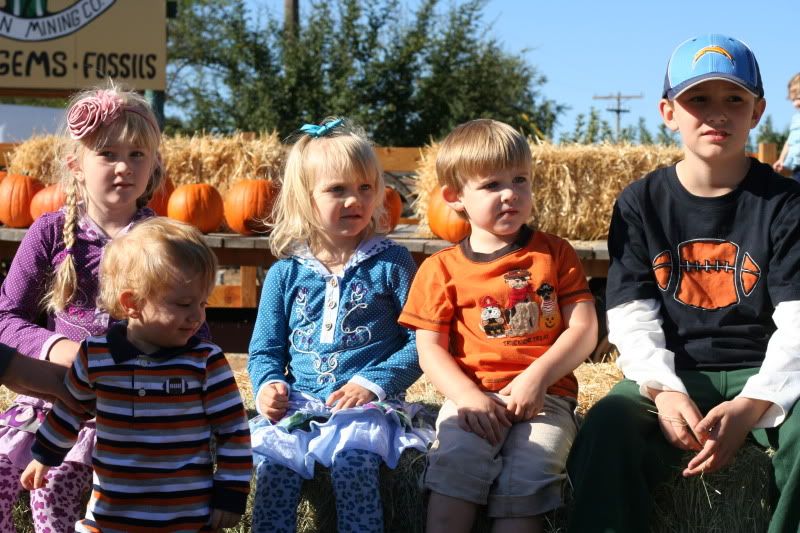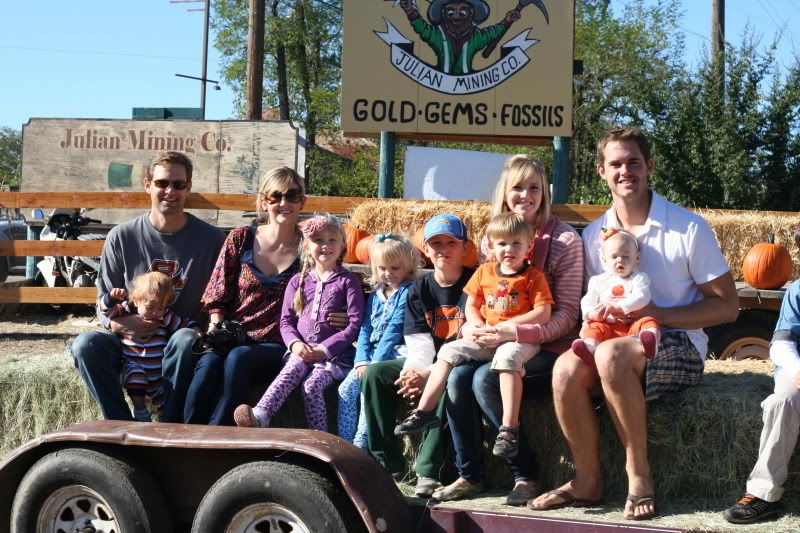 All that's left to do is carve them!
Happy Pumpkin Day!